Adoption Update
As you know we've been pursuing adoption for a while now and we think that we've found our girl! (We have pictures but can't share them publicly on the web.)
We will call her Lily and she just turned two years old. She came into care at 9 months of age with pneumonia, a heart condition and an issue with her colon. She quickly had heart surgery and slowly got healthy in the hospital and then in foster care.
We first learned about her through our agency's photo listing late last November. We requested more information and then ran her medical status past a couple of doctors who suggested that we ask some questions. We then sent those questions out and heard back from them in early January. We then took the expanded medical information back to our consulting doctors, prayed a lot and sought council on whether it would be wise to continue to pursue her.
Currently she is very small because of her health problems but gained an encouraging pound and a half in the six weeks between the updates. Her heart problems seem to be fixed but her colon will still need surgery. Lastly she has some developmental delays because of her hospitalizations and health problems. She's making progress but still has a long way to go before she's where she's supposed to be for her age.
Last month we decided that despite the unknowns we felt confident in choosing her!
Next we've got a lot more paperwork to fill out for the Chinese government and the US government. We are awaiting official approval from China.  Then we've got more paperwork, documents and fees to get through before we finally get to go get her.  Our agency is estimating 5-7 months until we get to travel to pick her up. That puts us into July at the earliest.
Please pray for patience throughout the process, that our paperwork goes through as quickly as possible (with no mistakes) and for her continued progress and good health.
Freshmen Dinner
We are committed to working with the college student age group! There is not only a continuing need to share and disciple people in this time of life but in Ames (as a college town) there is a continuing influx of new students.
I need to stay current with my relationships with the students and one big way that I do that every year is our freshmen dinner, which is coming up this week. We invite all the freshmen and new students over to ou
r house for a meal with my family. This enables them to get to know me, Christie and the boys on a more personal level. They get to see our home and how we live our everyday life.
It obviously also enables me to connect with them, hear what's on their hearts and what they are concerned with as it pertains to the church, classes, relationships and their future. It's always a great time!
Training Leaders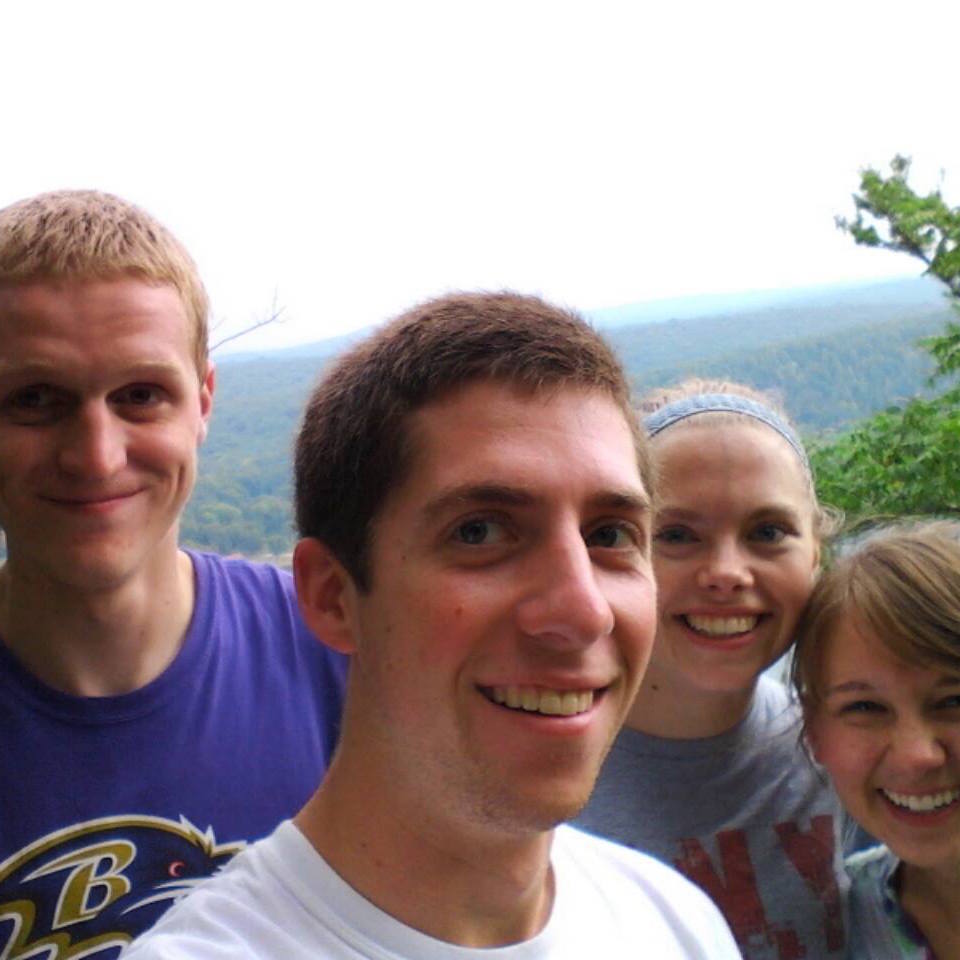 If you've been keeping track of my ministry you know that I love (absolutely love) working with leaders. Having the chance to discuss the word together, pray together, share vision and strategy, troubleshoot problems and just spend time together is one of my favorite parts of the job.
This year we've combined our student leadership training time with the community aspect of the church. I help lead and coordinate what we call the Stonebrook Community Underground and it happens weekly on Wednesday nights. We use this time to do all the things in the paragraph above with the chance to interact with those outside of college as well. This has been great for building multigenerational relationships within the church!
The wisdom of those who have been walking with Christ for 25 plus years is so beneficial for the students to catch a hold of and the excitement and zeal of the students is a good boost for those who have been serving in the trenches.

Theo and Elliott
We can't leave off without updating you on how the boys are doing. Elliott (now 2) is in the midst of potty training and it's taking time for him to get it down. Some days he seems to be excited about it and some days he wants nothing to do with the bathroom. Otherwise he is speaking in three word sentences and enjoys grabbing his little red Cars guitar whenever I'm playing my guitar and gets a thrill out of playing along.
Theo is Mr. Creative and is always drawing pictures and cutting out shapes to create characters. He loves to script out what his stuffed animals or other toys are saying to one another. Theo loves to include us or the students in on this little game and tell them what to have the toy that they are holding say or do.
Both boys are excited for their little sister to come over from China and pray for her regularly!
Please pray that we make the right decisions for these little guys and challenge them to learn and grow in character, devotion to God as well as knowledge and life skills!